Quidditch Quest
An event where you need to be
quick to catch the snitch!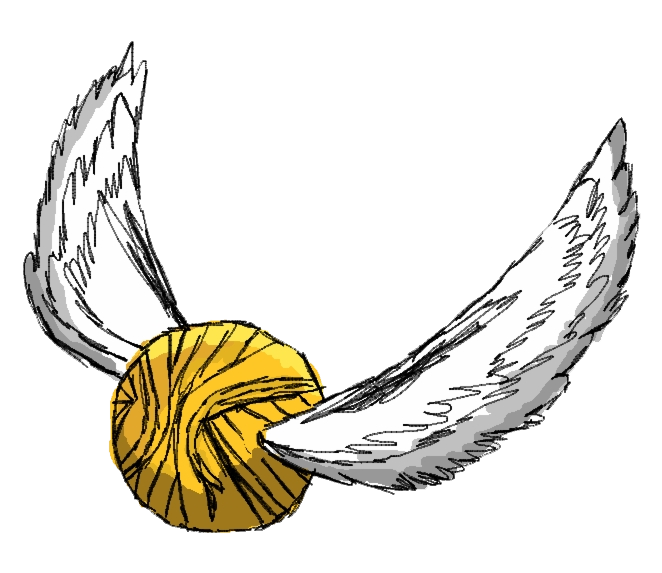 Quidditch Quest is a 4-day long event that occurs every other term. You and your housemates are on a quest to catch the golden snitch before anyone else does – and solve it's riddle!
This activity is played for 4 days in one week.
Staff members will comment a picture of a golden snitch along with a link to a puzzle, a riddle or short activity. You must race to complete it, screenshot it and drop it on the Quidditch Quest announcement post!
Posts will only be open for 90 minutes!
Each day there will be 2 comments (one between 8am – 12pm Eastern, second between 2pm – 8pm Eastern).
TEAM SEEKER
The member(s) who earns the most points for their house during this event will become Team Seeker! They can use the hashtag #TeamSeeker until the start of the next Quidditch Quest! (And maybe unlock a new badge!)
HOUSE POINTS
All participants will earn 50 points for submitting within the 90 minutes!
Receive Bonus Points for Being in the First Four!
First – 200,
Second – 150
Third – 100 Points
Fourth – 75 Points
What kind of puzzles or activities does a Snitch reveal?
These are typically pretty easy activities, such a puzzle with a handful of pieces, a quick word search, etc. They usually will take less than two minutes to complete.
Can I tell my house members I found it?
Absolutely! When you see the comment – share it with your house so they can go do the Snitch's puzzle, too!